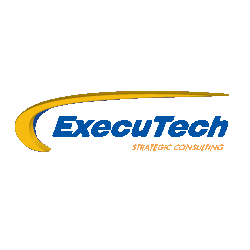 ExecuTech Strategic Consulting
Information Systems Security Engineer (ISSE) Level II
Fort George G Meade, MD
Information Systems Security Engineer (ISSE) Level II ?
Technology and Computer-related
Fort Meade, MD
ID: 826-190
Full-Time/Regular
Shall perform, or review, technical security assessments of computing environments to identify points of vulnerability, non-compliance with established Information Assurance (IA) standards and regulations, and recommend mitigation strategies;
Validates and verifies system security requirements definitions and analysis and establishes system security designs. Designs, develops, implements and/or integrates IA and security systems and system components including those for networking, computing, and enclave environments to include those with multiple enclaves and with differing data protection/classification requirements;
Builds IA into systems deployed to operational environments. Assists architects and systems developers in the identification and implementation of appropriate information security functionality to ensure uniform application of Agency security policy and enterprise solutions;
Supports the building of security architectures. Enforce the design and implementation of trusted relations among external systems and architectures. Assesses and mitigates system security threats/risks throughout the program life cycle. Contributes to the security planning, assessment, risk analysis, risk management, certification and awareness activities for system and networking operations;
Reviews certification and accreditation (C&A) documentation, providing feedback on completeness and compliance of its content;
Applies system security engineering expertise in one or more of the following to: system security design process; engineering life cycle; information domain; cross domain solutions; commercial off-the-shelf and government off-the-shelf cryptography; identification; authentication; and authorization; system integration; risk management; intrusion detection; contingency planning; incident handling; configuration control; change management; auditing; certification and accreditation process; principles of IA (confidentiality, integrity, non repudiation, availability, and access control); and security testing;
Supports security authorization activities in compliance with NSA/CSS information System Certification and Accreditation Process (NISCAP) and DoD Risk Management Framework (RMF), the NIST Risk Management Framework (RMF) process, and prescribed NSA/CSS business processes for security engineering designs.
Required Skills
Certifications: A CISSP is required for this position.
Security Clearance: Top Secret/SCI (FS Poly)
Required Experience
The ISSE Level 2 requires a minimum of 14 years of experience as an Information System Security Engineer (ISSE) on programs and contracts of similar scope, type, and complexity is required
Education: Bachelor's degree in Computer Science, Information Assurance, Systems Engineering, or related discipline from an accredited college or university is required.
Note: Four (4) years of lSSE experience may be substituted for a bachelor's degree.
PHYSICAL DEMANDS/WORK ENVIRONMENT The physical demands described are representative of those that must be met by an employee to successfully perform the essential functions of this job. Reasonable accommodations may be made to enable individuals with disabilities to perform the essential functions of this job. While performing the duties of this job, the employee is frequently required to sit, talk and hear, use hands to keyboard and write. The employee is occasionally required to stand. The employee must occasionally lift and/or move up to 10 pounds. Specific vision abilities required by this job include close vision, distance vision, depth perception, and ability to adjust focus.
ExecuTech Strategic Consulting is an equal opportunity employer and all qualified applicants will receive consideration for employment without regard to race, color, religion, sex, national origin, disability status, protected veteran status, or any other characteristic protected by law.
12060768
12060768