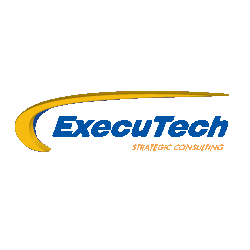 ExecuTech Strategic Consulting
SharePoint Administrator
Fort George G Meade, MD
SharePoint Administrator ?
Technology and Computer-related
Fort Meade, MD
ID: 842-190
Full-Time/Regular
Would you like to perform rewarding work while contributing to the success of an established, growing company? ExecuTech Strategic Consulting is seeking a SharePoint Administrator to support the Global Solutions Management Operations (GSM-O) I/II contract, which provides support services for the operation, defense, and sustainment of the Department of Defense Information Network/Defense Information System Network.
As a SharePoint Administrator, you will be performing the following responsibilities:
List Duties: Performs SharePoint administration and configuration management functions to include the following duties: Installing and upgrading SharePoint and all its associated products to include applications tools. Allocating system storage and planning future storage requirements for the SharePoint system. Creating primary SharePoint storage structures (table spaces) Modifying the SharePoint structure, as necessary, from information given by the users/stakeholders.
Responsibilities:
Implementing and maintaining SharePoint security.
Ensuring compliance with SharePoint License agreement.
Controlling and monitoring user access to the SharePoint.
Monitoring and optimizing the performance of the SharePoint.
Planning for backup and recovery (Control Files, Redo Logs, Rollback Segments, System Data Files, etc.) of SharePoint information.
Complete Software Readiness Review Checklists (Take Action As Required).
Tuning the SharePoint for optimal performance
Staying current with SharePoints emerging product line and with new additions that may complement your existing applications.
Supports other GMS-O priorities and tasks as directed.
Supports SharePoint Site Collection administration and:
Design and implement various SharePoint solutions based on the needs of the staff using the principles of Knowledge Management.
Create SharePoint Web Parts, Web Part Pages, SharePoint Lists/Document Libraries, Content Types, Workflows, Views, Sites and more with and without SharePoint Designer.
Plan and design Microsoft SharePoint environments.
Assist individuals in maximizing the potential of SharePoint as it relates to their job function.
User training, conducting requirements gathering sessions with end users and user testing.
Training end users on lists, libraries, pages, publishing, web parts, importing, exporting, navigation and many other SharePoint features during project deployments and with ongoing support.
Required Skills
Required Skills:
Knowledge of how to customize and set workflow using SharePoint Designer 2010/2013.
Understanding of SharePoint development with InfoPath and SharePoint Designer creating custom lists, libraries, workflows and forms.
Implementation of Excel services and configuring InfoPath 2010/2013.
Able to work in fast paced, results oriented environment consistently delivering high quality work.
Team player with good communication and written skills with very good analytical and problem-solving skills.
Desired Skills:
Ability to create, modify and delete SharePoint accounts as directed and in compliance with all standard operating procedures.
Experience creating and customizing Dashboard pages and Document/Record Centers.
Experience configuring SharePoint services and settings.
Experience in configuration of users, group and permissions Document SharePoint configurations and architectures.
Experience interface design, front-end web development & branding of SharePoint sites.
Able to perform security configuration, site templates/solutions and other Administrative duties.
Experience with HTML, Visual Basic, and Cascading Style Sheets (CSS) web-based language.
Able to work in fast paced, results oriented environment consistently delivering high quality work.
Team player with good communication and written skills with very good analytical and problem solving skills.
Required Experience
Education: Bachelors degree desired. DoD 8570 Security+ certification or equivalent is required.
Years of Experience: Minimum of 5 years practical experience with SharePoint in support of DoD/OSD and experience managing, building, and administering SharePoint environments.
Clearance: Top Secret clearance
Company Overview:
ExecuTech Strategic Consulting, LLC (ExecuTech), headquartered in Woodbridge, VA is a Service-Disabled Veteran Owned Small Business, dedicated to delivering innovative and visionary information technology products and services throughout the United States. Our executive team each has an average of over 25 years of superior information technology and cybersecurity leadership and experience at the National Intelligence Agencies, DoD and other Federal government departments. ExecuTech is expertly staffed with fully cleared, certified and devoted professionals who are fulfilled by their work and recognized by our customers and partners as adding extreme value in the design, deployment and support of innovative and cost-effective technology solutions.
ExecuTech combines its wealth of information technology leadership and experience together with world-class and emerging technology to operate, manage, and engineer existing and future IT infrastructures. Our main areas of expertise include information assurance and cyber security, enterprise systems and network management, architectures and engineering, systems development and integration, CIO and program/ project management, technology distribution, and cross domain solutions. ExecuTech has established tools, technologies, and techniques that support operational requirements for achieving collaboration while maintaining high assurance in the evaluation, deployment, certification and accreditation, and management of enterprise enabled cross domain solutions. Additionally, ExecuTech is nationally recognized in the areas of cyber security, cryptographic modernization, and engineering.
ExecuTech strives to provide the highest level of customer satisfaction, as well as rewarding careers for our employees, who are hardworking, enthusiastic, and dedicated to superior performance. We encourage you to find out more about the company at www.esc-techsolutions.com.
PHYSICAL DEMANDS/WORK ENVIRONMENT The physical demands described are representative of those that must be met by an employee to successfully perform the essential functions of this job. Reasonable accommodations may be made to enable individuals with disabilities to perform the essential functions of this job. While performing the duties of this job, the employee is frequently required to sit, talk and hear, use hands to keyboard and write. The employee is occasionally required to stand. The employee must occasionally lift and/or move up to 10 pounds. Specific vision abilities required by this job include close vision, distance vision, depth perception, and ability to adjust focus.
ExecuTech Strategic Consulting is an equal opportunity employer and all qualified applicants will receive consideration for employment without regard to race, color, religion, sex, national origin, disability status, protected veteran status, or any other characteristic protected by law.
103308275
103308275